Article
Queensland's Busiest Housing Markets Revealed
October 07, 2021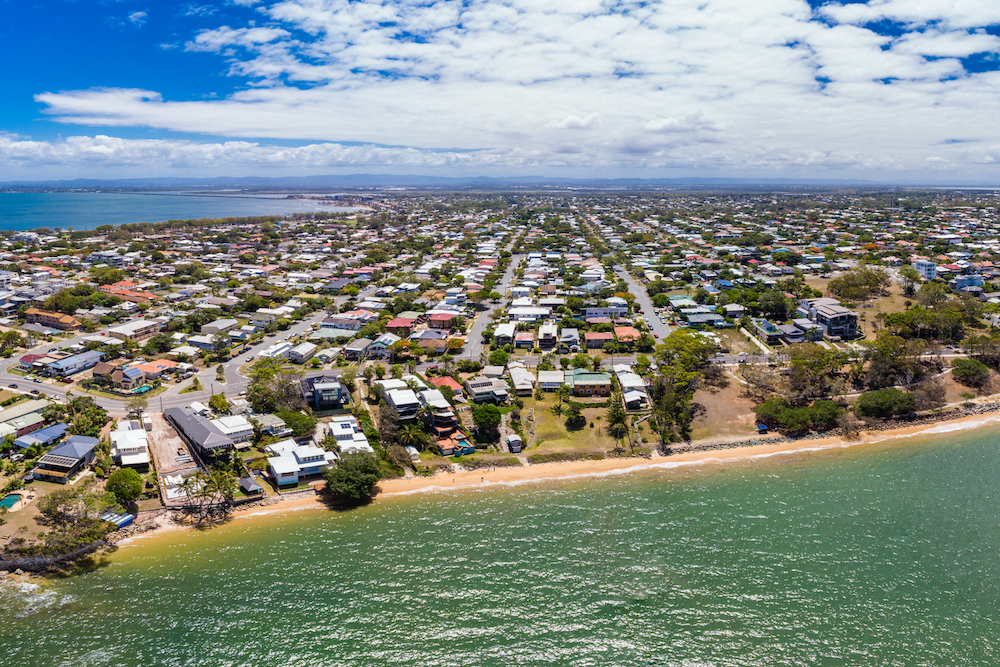 "Property investors and first home buyers alike are scrambling to purchase property at good locations. It could be extremely difficult to find stock if you don't know where to look." – Zac Gleeson, Director
Article written by Gerv Tacadena at Your Investment Property
Queensland has been making headlines in recent months due to its booming property market on the back of its successful bid to host the 2032 Olympics and its stability amid the pandemic.
A study by Domain found housing markets in Queensland that have been bustling over the past few months in terms of sales and new listings.
Undersupplied markets
According to the study, six of the 10 suburbs where homes are being snapped up quickly are in the Gold Coast and Sunshine Coast regions.
Supply in these markets have decreased to multi-year lows, as competition for properties continues to heat up.
Capalaba, Brisbane
Noosa, Sunshine Coast
Broadbeach – Burleigh, Gold Coast
Port Douglas – Daintree, Regional Queensland
Robina, Gold Coast
Surfers Paradise, Gold Coast
Bribie – Beachmere, Sunshine Coast
Wynnum – Manly, Brisbane
Ormeau – Oxenford, Gold Coast
Kenmore – Brookfield – Moggill, Brisbane
Markets with fresh supply stock
Unlike the suburbs in the previous list, these markets recorded a general uptrend in new listings.
According to the study, these markets have reported a 10% annual gains in listings in September.
Take note that unlike the previous list, most of these markets are on the city or region levels.
Gold Coast
Wide Bay
Sunshine Coast
Cairns
Ipswich
Logan – Beaudesert
Brisbane Inner City
Moreton Bay – North
Central Queensland
Brisbane – South
Domain chief of research and economics Dr Nicola Powell said the fresh supply of homes in these markets are beneficial for home buyers who are looking to buy in coastal areas.
"We're starting to see more properties come on the market, some of which can be attributed to homeowners deciding to take advantage of rising property sale prices, opting to either up or downsize, depending on their current stage in the property life cycle," Dr Powell said.
"Investors look to also be capitalising on this strong market demand and flipping properties for a high margin in the favourable market conditions."
Auction or private deals
While private treaty has remained a dominant sales method across states and territories, selling through auction is becoming popular to more Queensland sellers.
Ray White Surfers Paradise CEO Andrew Bell said the number of properties scheduled to go to auction in Brisbane has increased 18% over the last decade.
"What we have seen is more sellers are chasing buyer competitiveness and opting to sell by auction in South-East Queensland to drive a better sale price outcome particularly for higher-priced sales," Mr Bell said.
However, Queensland still has a smaller proportion of sales by auction compared to the major auction-centric cities such as Sydney, Melbourne, and Canberra.
How median prices are faring
On an annual basis, house prices across the state have increased by 18.8%.
Despite this gain, Queensland maintained its accessibility to home buyers, making it the third most affordable state to purchase a property in.
Gold Coast and Sunshine Coast registered most substantial gains in median house prices over the past year, up 18.2% and 23.1%, respectively.
Unit prices in these two regional centres also increased with Gold Coast striking a 9.9% growth and Sunshine Coast achieving a 14.3% gain.
Dr Powell said these gains will likely be sustained, given the expectations of a "once in a generation infrastructure boom" in the state in the lead up to the 2032 Olympics.
"An influx of capital and subsequent job creation, which is expected to be the equivalent of 91,000 full-time jobs in Queensland, in the lead up to the games will be an economic force for South East Queensland," she said.
"As a part of this cash injection we will naturally witness significant demand for housing, especially as we prepare to welcome skilled workers to the state.
"What we can forecast is an increased demand for rental properties to host short-mid term workers, which naturally presents opportunities for investors to capitalise on the strong rental demand."
Source: Your Investment Property
Tacadena, G. (2021, October 7). Revealed: Queensland's busiest housing markets. Property Investment Magazine find Australia's best investment suburbs. https://www.yourinvestmentpropertymag.com.au/news/revealed-queenslands-busiest-housing-markets-278758.aspx